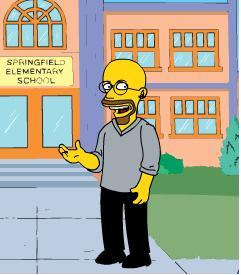 J. Scott Baker, Ph.D.
Chemistry Professor


Triton College
Science Department
2000 Fifth Avenue / Room D-218
River Grove, Illinois 60171
Phone: (708) 456-0300 x3304
Fax: (708) 583-3194
E-Mail: jbaker1@triton.edu
Dr. Baker spent over 10 years as a professional engineer/project manager in the corporate arena before returning to school to get his Ph.D. in Analytical/Environmental Chemistry at Loyola University. Dozens of engineering projects were completed overseas (Asia, Europe, the Middle East and South America) as well as here in the United States for Fortune 500 clients and the Mititary. Since receiving his Ph.D. in 2000 Dr. Baker has served as an Assistant Professor of Chemistry at Chicago State University and a Visiting Scholar in the Department of Chemistry at Northwestern University. In 2006 he joined the Science Department at Triton College. He can be spotted on rare occasions playing trumpet with local Chicago surf rock/polka legends the Hungries.