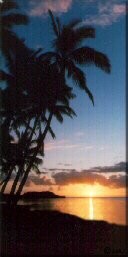 Aloha! Join Us for the Triton Spring Break Trip to Hawaii between March 10--18 (5 overnights)
During Spring Break, The Undergraduate Center of Triton College will offer another exciting travel/study opportunity: A 6-day trip to Hawaii, including Oahu and Maui!

As in all of Triton's travel opportunities, this trip represents an unbeatable combination of very low cost and high value. The total cost for students under 25 years old will come in under $1799, and will be due by . The first $45 of this (a non-refundable registration fee) is due when you send in your application, and will hold your seat. A limited number of $200 Triton Undergraduate Center study/travel scholarships are available. CLICK HERE for an itemized breakdown of all costs and fees.


The cost includes round-trip air fare from Chicago, departure fees, all island and inter-island transportation (bus, airplane), all hotels; two meals a day; the services of a full-time professional guide; cultural activities, and course materials. To qualify for the very low cost, participants must be Triton students, but the cost above includes in-district tuition for a 2 credit-hour college level (transferable) class "HUMANITIES 299: "Colonial Hawaii." Everyone who goes will register for this class (which will meet on the trip). You will therefore be "a registered Triton student," and thus eligible to go!




| | | |
| --- | --- | --- |
| | Here is our itinerary: | |



DAY 1





Afternoon/evening arrival in Honolulu
Meet your tour director upon arrival at the airport.

- DINNER
DAY2
- BREAKFAST
Guided sightseeing of Honolulu




- DINNER
Hawaiian Luau : A shower of flowers, a Sunset Imu Show, traditional Hawaiian cuisine, and dancing under the stars.


U.S.S. Arizona

Click first on the left speaker, then the right to hear FDR's Declaration of War.
Clicking FDR's picture takes you to the overview of the Pearl Harbor attack.


| | |
| --- | --- |
| | Click here to hear a native Hawaiian chant, "Kawika." To read a translation, click on the link to Hawaii Magazine Online |
DAY 3
- BREAKFAST
Free day in Honolulu
Time to shop at the International Marketplace,
hike to the summit of Diamond Head, or soak in
the sun on Waikiki Beach.

Or, optional trip to the Polynesian Cultural
Center Reconstructed villages
representing Hawaii, Tahiti,
Samoa, Fiji, the Marquesas, New Zealand, and
Tonga.

- DINNER


These people obviously are NOT Undergraduate Center travellers. They are involved in other things, and not even looking at Diamond Head, much less climbing it. No doubt they are discussing Hawaii's colonial history in place of more rigorous physical amusements..
DAY 4
- BREAKFAST
Flight to Maui
- DINNER
DAY 5
- BREAKFAST
Guided sightseeing of Maui
• Iao Valley
• Wailea Beach
• Mt. Haleakala
- DINNER

DAY 6
--BREAKFAST

Transfer flight to Honolulu and return home

Paddle like the very wind, lads!! We must get home to Triton!