Intro to Theater (SPE130)
Course Syllabus, Spring 1998
Instructor: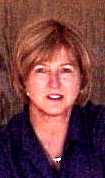 Dr. Terry Fencl
Click on picture or name above to send email, or
Click here for more info on Dr. Fencl
---

UNDER CONSTRUCTION; CHECK BACK LATER FOR REVISIONS.
---
GOALS OF THE COURSE
[goals here]

---
REQUIRED TEXTS
Author, Title. (available at Triton College Bookstore)
Secondary title.
supplemental material
---
ASSIGNMENTS
First: Percentage%
Second: Percentage%
Third: Percentage%
Final Exam: Percentage%
---
What does an 'A' mean, anyway?
Click here for a longer explanation of the standards used in determining the course grade.
---
LOCATIONS, OFFICE HOURS
Classroom: RC-213
Times: Monday - Wednesday - Friday, 9:00 a.m. -- 11:50 a.m.
Office: RC-215B.
Office Hours: [include here]
Phone: (708)456-0300 ext. 3325

---
This course is "co-requisite" with 2 others. Each of them also has their own individual course over-view; click below for them.
---

Return to Joint Course Syllabus

Return to The Undergraduate Center