Principles of Effective Speaking (SPE101)
Course Syllabus, Fall 1997
Instructor: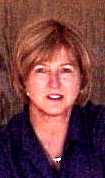 Dr. Terry Fencl
Click on picture or name above to send email, or
Click here for more info on Dr. Fencl
---
GOALS OF THE COURSE
By the end of the semester, you will acquire:
Some realistic perceptions of your strengths and weaknesses as a communicator
The power to maximize strengths, minimize weaknesses, and compensate for that which cannot be changed.
Some theoretical insights concerning the psychology of communications
---
REQUIRED TEXTS
Stewart, Bridges Not Walls (7th Edition). (available at Triton College Bookstore)
---
ASSIGNMENTS
Don't worry that you have to be an expert speaker to do well in the course. Your actual speech presentations will constitute only a portion of your semester grade. Here is how your grade will be determined.
Speech Presentations..........40%
Everyone is expected to be prepared to present speeches (and have his/her outlines) on the first day of a round of speeches. Volunteers will speak first; then names will be called. If you are present in class, called upon to speak and are unprepared, the speech grade will be lowered 1/2 grade. If you are absent from class when called upon to speak, the speech grade will be lowered 1 grade.

Speaker Outlines..........10%

Midterm..........15%
Missed tests must be made up within 4 days of the scheduled test date, AND the test grade will be lowered 1 grade (regardless of the reason the scheduled test date is missed).

Quizzes..........10%
There are no make-ups for missed quizzes--NO exceptions.

Written Work..........10%
Final Exam..........15%
Notes on Attendance:
Regular class attendance is essential for success in this course. If you miss a class, you are still responsible for anything covered in that class, no matter what your reason for the absence.
If you miss more than six classes, I will take that as a request to be dropped from the class.
If we determine that it is realistic for you to continue with the class after six absences, .10 will be deducted from your semester grade point average for every class missed after six. Please do not interpret this policy as blanket permission to be absent from six classes. Note that there are penalties for late oral and written work due to absences and no possibility of making up quizzes missed due to absence or coming to class late or leaving early.
You can't do very well if you're not here--Especially in class participation!
---
Click here for a few thoughts on speech.
---
What does an 'A' mean, anyway?
Click here for a longer explanation of the standards used in determining the course grade.
---
LOCATIONS, OFFICE HOURS
Classroom: RC-213
Times: Monday - Wednesday - Friday, 9:00 a.m. -- 11:50 a.m.
Office: RC-215B.
Office Hours: See hours posted in RC-215.
Phone: (708)456-0300 ext. 3325

---
This course is "co-requisite" with 2 others. Each of them also has their own individual course over-view; click below for them.


Intro Philosophy (PHL101) Instructor: John Wager.


Intro to Psychology (PSY100) Instructor: Lesley Miller.

---

Return to Joint Course Syllabus.

Return to The Undergraduate Center